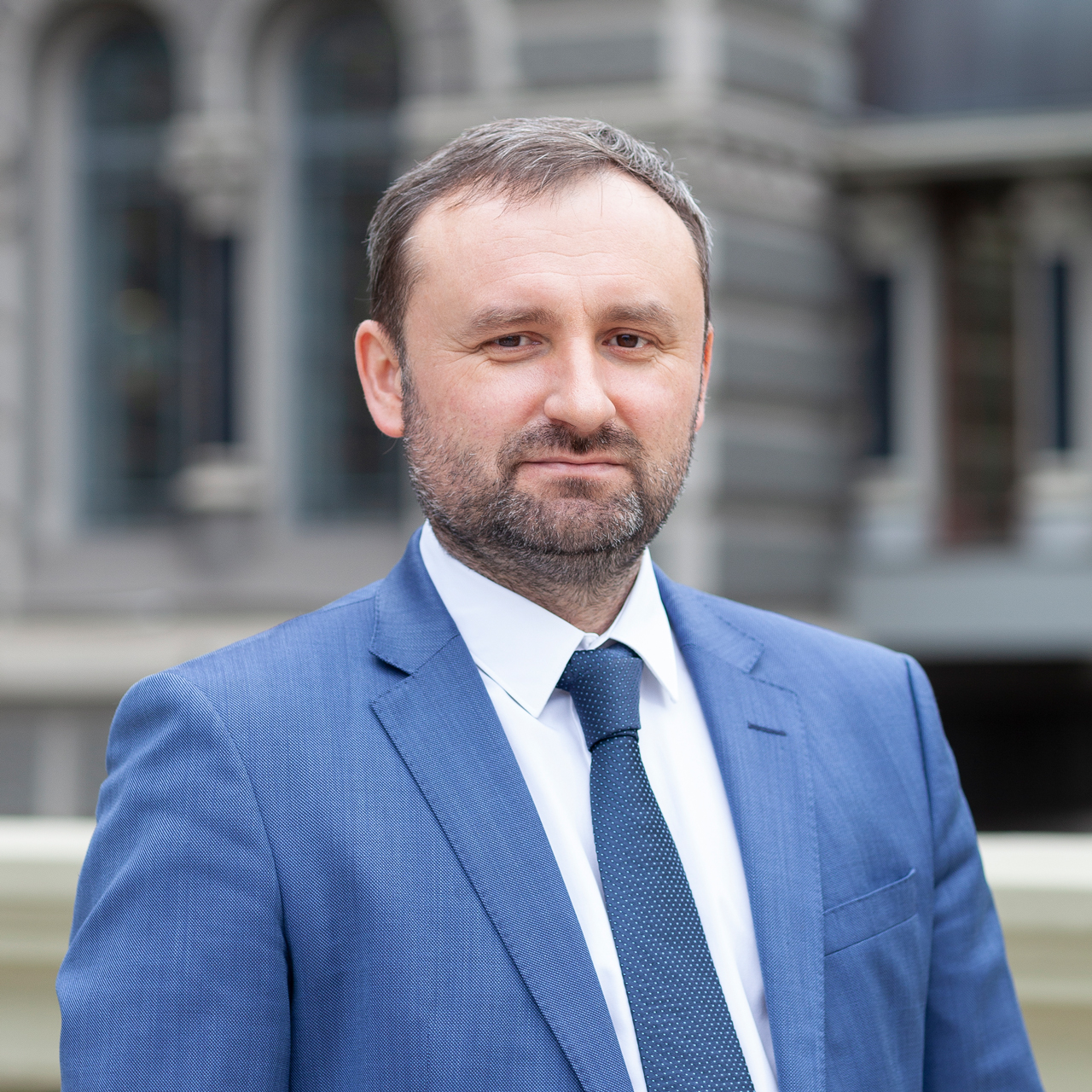 Yaroslav Matuzka
Deputy Governor of the NBU
Date of birth: 29 January 1974
Tel.: +380 44 230 19 15
E-mail: nbu@bank.gov.ua
Status: Operational
Start date: 17 September 2020
Prudential supervision
Banking Supervision Department
Nonbank Financial Services Market Supervision Department
Onsite Inspection Department
Licensing Department
Financial Monitoring Department
In a 4 September 2020 meeting, the Council of the National Bank of Ukraine (NBU Council) appointed Yaroslav Matuzka Deputy Governor of the NBU.
Yaroslav Matuzka is closely familiar with how the Ukrainian financial sector and state-owned banks operate. Prior to his engagement with the NBU, he had worked at CB Privatbank JSC since 2016, including as head of legal coordination of the bank's activities since 2018.
In 2010–2017, Yaroslav Matuzka served on the supervisory board of JCB Ukrgasbank JSC. In 2011–2014, he sat on the Audit Commission of Oschadbank JSC.
In addition, he has extensive public service experience. Ministry of Finance of Ukraine was where Yaroslav Matuzka made his first career steps upon graduation, going from Category I Lawyer to Head of Legal Department in a matter of five years (2011–2016). In 2008–2009, he led the legal functions at several privately owned investment companies.
Yaroslav Matuzka graduated from Kyiv National Economic University (with a major in Law and a Master's in Legal Regulation of Economy).